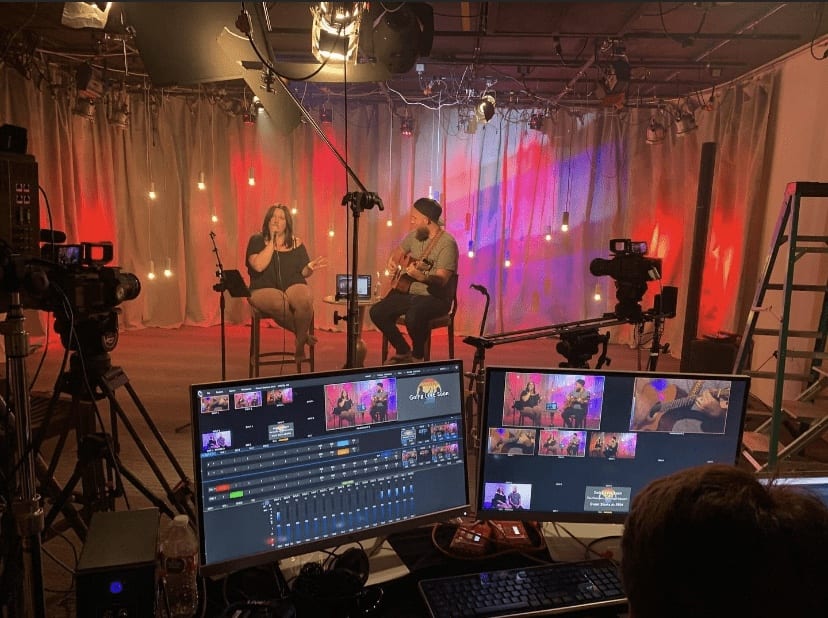 You have a message to get out to your audience and we are here to make it happen! Spectrum is equipped with everything you'll need to record or livestream your message in studio or from a remote location to Facebook, YouTube, Vimeo, etc. We offer multiple options for communication including Zoom, Skype, Facetime, etc.
Professional live stream support from Spectrum is an excellent way to ease your technical work load, and allow you to focus on your message.
If you need to elevate the look, feel, and connectivity of your live stream, give us a call today! At Spectrum Video & Film, your message is important to us and we are excited to assist you in streaming your next video.
What We Offer
At Spectrum, you will have the opportunity to utilize the industries most efficient, state of the art capabilities and equipment.
Benefits
We do all the tech stuff so you don't have to.
We can record first and then stream so you can chat with your following
Custom virtual backgrounds
Setup…Collaboration…GO
Options
Stream simultaneously on multiple platforms YouTube, Facebook, Vimeo, Etc.
Multiple Guests
Tiles and graphics
Website access
Video playback